| | | |
| --- | --- | --- |
| | DISCOVERIES & LINKS | |

Discoveries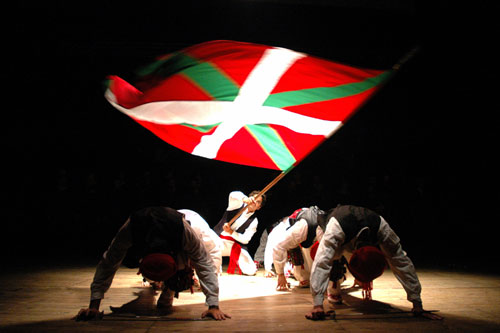 Photography from Isabelle Henry,
Photograph in Saint Jean Pied de Port
Pays Basque my Love

Everyday, I love you much more than yesterday and much lesser than tomorrow.
Its people and its history, its unique language, its strong cultural identity, its gentle mountains and powerful at a time, will surprise you in another place like no other.
Numerous itineraries will help you discover the Pays Basque, from the coast to the country from within, from the northern countries to the south, with its seven provinces.

There are different ways to reveal its few facets.

The country is touristic but there are paths to go through.

Therefore, we would like to help to find your own way going :


Discoveries around nature

Crests of the Stairs Peak


the Okabe Mount

Photography by Sylvia AMESTOY BARNETCHE

Fly Fisherman

"Mister Jeannot" 's ram

Tawny vulture

Gourmet discoveries
Photography from Jean François RABEUX
Photography from Jean François RABEUX




Discoveries around culture and heritage

Architecture

Discoid stele

Battle of Orreaga - Roncesvalles

Txalaparta and their incredible percussions



Libertimenia, Day of flying, which announces the arrival of spring

Architecture
Blog
- Blog of the Donamaria House : in order to know a little bit more about us

Web links
Friends Guest House
- The magnificent House Ziberoa of my friend Marie-Josée in Saint Jean Pied de Port (only 600 meters from House Dona Maria) : www.ziberoa.com
- House of Arthezenea in Saint Palais : www.gites64.com/maison-darthezenea
Tourism office in Saint Jean Pied de Port phone : 33 (0) 5 59 37 03 57 www.pyrenees-basques.com

- abarka.free.fr : remarkable website on the Pays Basque

For our Pilgrims friends :
- In the heart of Paths : www.aucoeurduchemin.org
- Orisson's refuge : www.refuge-orisson.com
---