To get information or a booking :

We prefer to take reservations by email.
( using the contact form of our website ).

But if you do need to contact us by phone,
please do so during the french hours of 10 am to 6 pm


The person to get in touch with is :
Jean-François Rabeux

Since I work alone and therefore I am very busy with hectic time, I may answer your request two or three days after your submitting.
Address :
Maison DONAMARIA
1 chemin d'Olhonce
64 220 SAINT JEAN PIED DE PORT

Mobile : 0033 (0) 661 902 921
Home : 0033 (0) 559 370 232
Your reservation will be confirmed upon payment of :
- the full amount for a one night stay,
- the minimum amount of one night for any stay over one night.

- by cheque to the order of Maison Donamaria,

- by bank transfer (we will facilitate instructions to pay if you drop us an email),

- by secured payment by internet through PayPal
Paypal commission charges are offered to you by Donamaria (3,4 % + 0,25 euro cts for the Euro zone)
Please mention the dates of reservation (arrival and departure dates) and your name (booking person) as reference or information with your Paypal payment.


POLICIES AND CANCELLATION

Given the proliferation of bedbugs on French Camino GR65, and in order to protect our guests and home, we are sorry to refuse pilgrims request accomodation in transit. We only accept Pilgrims begin from Saint-Jean-Pied-de-Port to Spain.

Advance payment can be reimbursed in case of cancellation provided that you have advised us at least 10 days before your journey by email or telephone.

Any booking, started and interrupted, is payable in full from the first day until the last day of booking.
Please note : with all cancellations any resulting reimbursement will be minus Paypal commission and a administration fee of € 5 per transaction.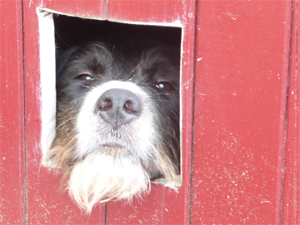 Emaill : info@donamaria.fr


You want to send the address of this website to your friends ? Please just fill in the following fields with the email address of your friend as well as your own email address and we will send him (her) a message on your part inviting him (her) to visit Donamaria.fr